Send a Smile with our "Not So Serious" Card Line!
A little self-promotion on the blog today!
The "Not So Serious" Get Well Card line is now available on the Better + Co. Order page, as well as on ETSY! Send your support with a smile. Cancer is serious, but your Get Well cards don't have to be!
We believe a little laughter goes a long way. Whether your loved one just received their diagnosis, or is well on there way to getting BETTER, we have a card to brighten their day. Check out the cards below, and order HERE or on ETSY!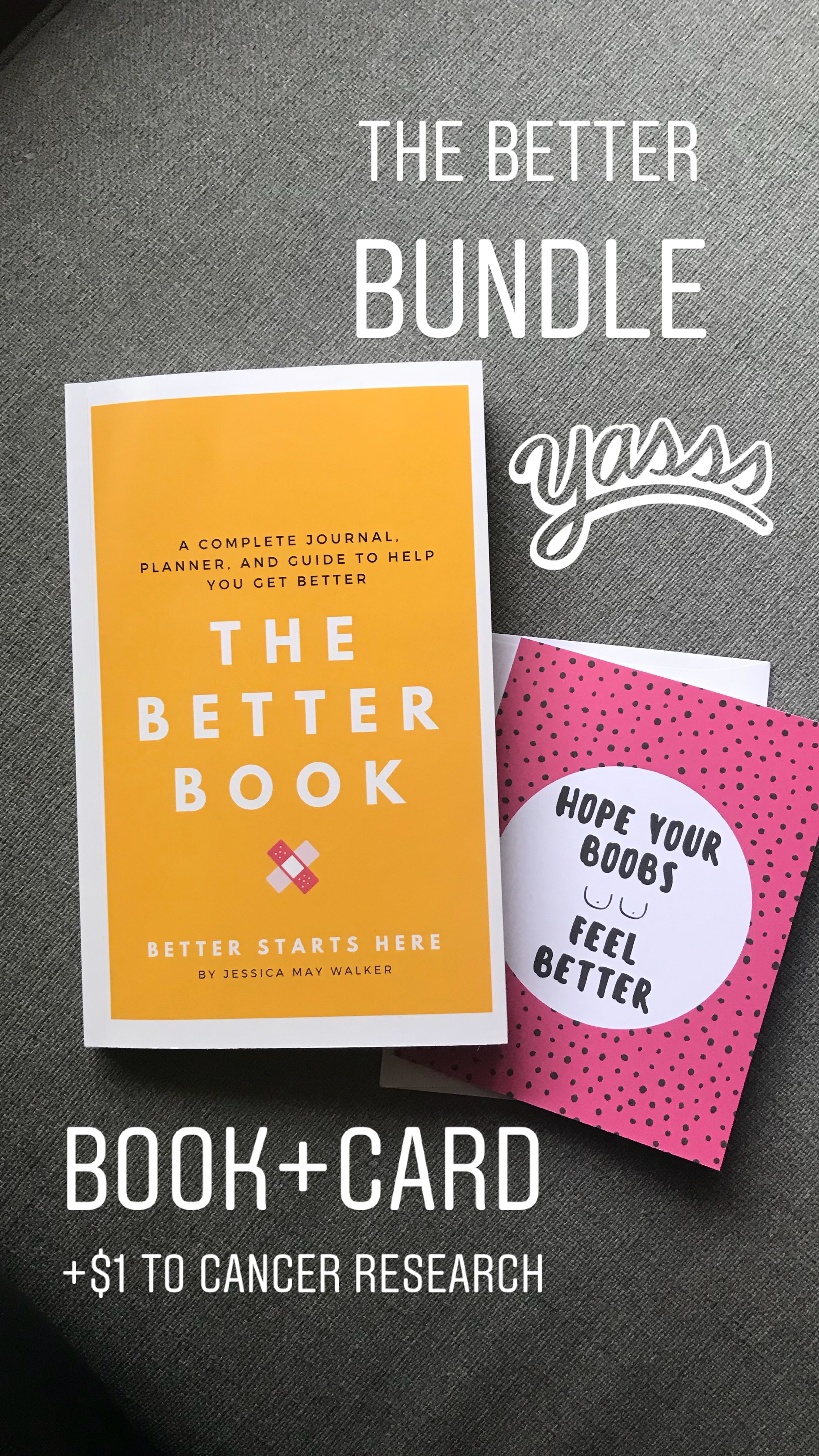 1 Better Book
1 "Not So Serious" Card of you choice
$1 towards cancer research in the recipient's honor

Thank you for your support, and thank you for joining the find to end cancer!